Scottish Microfinance Fund Loans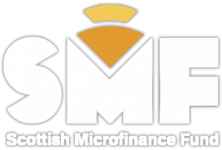 Scottish Microfinance Fund Loans
Delivered on behalf of the Scottish Government as part of The Scottish Growth Scheme, our microfinance loans are available to both new and established businesses, with the prime objective of supporting jobs and enterprise in Scotland.
Loans from £500 – £25,000
Competitive Interest rates of 6% per year
No administration or early repayment fees
Lump sum repayments permitted at no cost
No hidden charges
Free registration to become a member of the Federation of Small Businesses (FSB). Get in touch with us for more details
Irrespective of whether you have met the criteria for other loan funds our SMF loans are there to support business located in Scotland to both start and grow. Please get in contact with us to find out more.
An example for Illustrative purposes:
Annual Interest Rate (fixed) is 6% p.a. (6.168% APR) based on borrowing £12,500 and repaying over 5 years in 60 monthly repayments of £241.66 each with total amount repayable of £14,499.59.
The loan calculator is designed to help you work out what your total and monthly repayments will be, depending on the loan term and amount you choose. We offer loans from £500 to £25,000 at a fixed interest rate of 6% per annum (6.168% APR) and you can choose a loan repayment term between one to five years. The APR remains the same for the loan amount and duration.
Get in touch to find out more.
All applicants are assigned a Loan Officer throughout the process and receive face-to-face, pre and post loan drawdown support. Our friendly team are here to advise and support you every step of the way.
Scottish Microfinance Fund
The Scottish Microfinance Fund (SMF) is delivered by DSL Business Finance Ltd (DSL) and provides loans of up to £25,000 to Start-up and Growing businesses in Scotland. It is financed by the Scottish Government's Scottish Growth Scheme through a combination of Scottish Government funds and the European Regional Development Fund (ERDF); and by the Start Up Loan Company (SULCo).
The above calculator should be used for illustrative purposes only.  Exact figures will be published in the loan offer documentation.