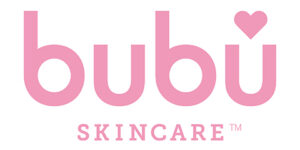 An online beauty business based in the Highlands has received a funding loan of £25,000 from Scottish responsible finance provider, DSL Business Finance Ltd.
DSL's investment, allowed a completed funding round that enabled independent start-up skincare brand, bubu, to acquire the necessary stock it needed to take its products to the market. It provided the brand with the building blocks it requires to solidify their business operation with a view to fast international growth.
Alness-based bubu was first launched in November 2019 with popular UK fashion retailer Pretty Little Thing.  Despite Covid-19, bubu remains on a strong growth path, hiring three new employees during lockdown. It is currently preparing to open a new working warehouse and laboratory space in the Highlands.
Founder and CEO of bubu, Marianne Morrison, 36, said: "Being a small company has allowed us to sustain the business during the pandemic and we have even been fortunate enough that we are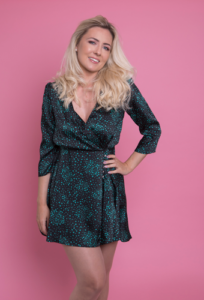 in a position to grow, with our focus being on online retail.  We have been fortunate to have the support of DSL and our funding partners during a historically challenging period.
"Our online business is now in a stable position and over the next 12 months we will be looking to balance that with an instore offering. Over the Christmas period we trialled a pop up store which was really successful.  Unfortunately, due to the circumstances brought about by Covid-19, our retail plans have been put on hold for now, but we have big ambitions for bubu and a variety of new concepts in the pipeline.
"This year has given us the opportunity to bring forward some of our plans. We have branched into body care and makeup sooner than we would have and also had time to focus on the development and manufacturing of our own range, enabling us to bring more products in-house.
"While we will remain a Scottish-based company, our ambitions are to trade internationally as soon as the business landscape allows more certainty."
Marianne Morrison gained expertise in the industry starting out as a beauty therapist in her teens and working her way through the ranks before co-creating a male-focused beauty business of her own which she exited in 2017.
Marianne was keen to reignite her true passion in the female beauty market. Coupled with her experience from a period in the commercial oil and gas market where she developed a love for business strategy, Marianne was equipped with all the tools required to start her own business and went on to create bubu.
She added: "My business plan was never straightforward due to the many variables that come with an early-stage company coupled with a highly competitive landscape, and the challenge of operating from the Highlands. Raising funds to support an ambitious business plan in any climate is always a challenge, no matter what stage a company is at, however most funders take a risk view of early-stage finance and there is a huge gap here to fill.
"DSL and its loan officers like Murray Marshall are unlike any other lender I had come across before. Rather than the usual automated, tick-list approaches, DSL take time to understand your business model, reasons for rationale behind the figures, and see the opportunity, allowing early-stage companies like bubu access to essential finance in a sensible format to benefit both parties."
Stuart Yuill, executive director at DSL Business Finance, said: "Not only from looking at the overall business plan for bubu, but also looking at Marianne's background of extensive beauty and business experience, we knew she was an excellent candidate for financial support through the Scottish Growth Scheme."
Murray Marshall, DSL Business Finance loan officer for the Highlands & Islands, added: "Marianne is a very driven individual who knows the industry well and presented us with a realistic plan and the information to back up her assumptions. She surrounded herself with the required individuals to give her the best chance of success and was willing to take on board advice. Her case and vision filled us with confidence and we were delighted that we could support her plans."