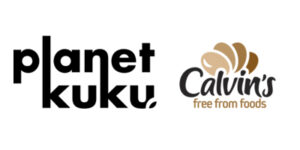 Two Edinburgh businesses producing healthy foods have received a combined total of £75,000 in loan funding from Scottish responsible finance provider, DSL Business Finance Ltd.
Vegan food producer, Planet Kuku Ltd, was supported by DSL which enabled the family- run business to relocate to a new premises, allowing them to increase production by 400%. The new facility has provided the additional space they require to meet high demand for their products.
And allergen-free food production company, Saltire Coconuts trading as Calvin's Free From Foods, was awarded a loan to allow the business to scale up production of its vegan and gluten-free Coconut Flatbread rolls along with other products.
Planet Kuku directors, Mateusz Noniewicz and Maria Janowczyk, first started the business from their home kitchen where they produced their 'kukus' – a handmade plant-based frittata which uses fresh herbs and vegetables bound together with chickpea flour and cold pressed Scottish rapeseed oil. Their shared passion for plant-based food prepared with fresh and nutritious ingredients saw the business grow and production moved from their home to a shared industrial unit which allowed them to produce up to 40 kukus per day.
Mateusz Noniewicz said: "We applied for the loan after we learned that we had outgrown our shared kitchen and would no longer have access to it in 2020. The funding from DSL couldn't have come at a better time, it created an incredible opportunity for us.
"Our new premises has capacity for us to increase production from 40 Kukus per day to 160 and is also providing us with the opportunity to work towards achieving a SALSA (Safe and Local Supplier Approval) accreditation. Not only will this funding allow us to move into our very own rented space, but we will finally be able to meet demand for our product and accommodate for customers seeking much larger orders."
Mateusz Noniewicz and Maria Janowczyk have bult up a vast network of customers across Edinburgh, supplying local businesses in and around the city including Margiotta, Real Foods, Easter Greens, The Refillery, Bross Bagels and Santosa. At the start of November this year, they expanded to London and became suppliers of Planet Organic, distributed through Wholegood. They also accommodate private orders and regularly attend Castle Terrace, Stockbridge and Leith markets.
Saltire Coconuts Ltd, the registered company behind brand Calvin's Free From Foods, plans to use its loan to fund specialist machines required to make their signature flatbreads.
Company owner, Sabine Klaus-Carter was inspired to start the business by her son Calvin, who suffers from multiple severe food allergies. Using her personal experience to identify a gap in the market, Sabine decided to step away from her career in video production to produce healthy and allergen-free food products aimed at the free from, gluten free and healthy eating market.
Sabine Klaus-Carter said: "Originally, I just developed the coconut breads so our son Calvin could have something to safely eat for breakfast and on the go. However, our coconut breads received overwhelmingly positive feedback from our toddler friends and their families. Being able to have bread has been a gamechanger for us as an allergy family and when I found out that there are many others like us struggling to have bread, I knew I needed to do something about it."
"While my research showed that that there was a gap in the market for my tasty, allergen-free products, I also learned that in order to scale up production and create an efficient workflow, I would require my own specialist machines."
Sabine identified and secured an all allergen-free manufacturer to provide a premise that would allow her to scale up production to go to market. Sabine turned to DSL Business Finance for a capital loan to help pay for the machines she required.
She said: "Our aim was to have a market-ready product by Summer 2020. However, Covid-19 has pushed this back until now. It's thanks to DSL that we're now able to progress our plans and take our products to market."
Saltire Coconuts has had particular success with its coconut flat bread rolls which were recently shortlisted for Best New Product by Food Matters Live and awarded Highly Commended by British Baker magazine under the gluten free bread category in Britain's Best Loaf Competition 2020.
Stuart Yuill, executive director at DSL Business Finance, said: "Both Planet Kuku and Saltire Coconuts are fantastic examples of the progressive, healthy food offerings available in Edinburgh and were excellent candidates to receive our support.
He added: "Mat and Maria have built up an impressive network of contacts and loyal custom throughout Edinburgh and beyond and they have established an excellent market presence. Their product is in high demand and much loved by customers. It's clear they have a significant presence and understanding within the vegan market.
"Sabine has demonstrated strong knowledge and hands-on experience of sales, marketing, cost and budget strategy in the success of her video production company.  She also has a substantial understanding of the allergen world and impressively, has self-funded Saltire Coconuts over the last two years during its development and testing stages.
"I'm excited to watch each of these businesses grow and follow their journeys as they are led to further success by Mat, Maria and Sabine."